In a few days, it is my birthday (May 4, ooh la la), so I am thinking about numbers. And ages, and how they just keep increasing, and increasing and increasing! In romancelandia, there is a prescribed age for our protagonists. Heroes are somewhere between 28 and 40. Heroines are 20 to 28 (this can dip low for historicals or up high for contemporaries).
On the one hand, it makes sense, in that the hero can have attained some maturity and some wealth. He's interested in settling down. The heroine has outgrown teenage fickleness but is still in the blush of youth. Her maternal click is tick-tick-ticking but not yet gonging her over the head.
But on the other hand, what a gip for everyone else! If you've passed the "prime" romance age, do you not also deserve love? If you find your love as a teenager, is it automatically invalidated? (Which would have been bad news indeed for my husband and myself, who started dating when I was 17)(My father gave us 6 months before we broke up. I delight every year in proving him more and more wrong. (But in a totally mature fashion, befitting my advancing age.)) Hmm.
So, in honor of my birthday, the number of which I will not share except to say that it is a) between 20 and 40 and b) flipping the right-most digit, so not something I need to have a crisis about, this year anyway, I am going to share some age-related wonkomances.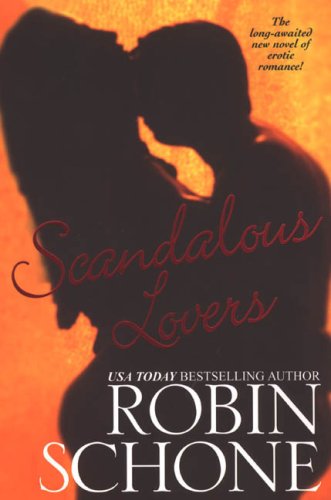 This post would be remiss without first mentioning Robin Schone. She writes erotic historicals that feature the 40-and-up set. And not the bottom half, all the books I've read from her contain heroes AND heroines in their upper forties, with their bodies realistically (and lovingly) described. My personal favorite of hers is Gabriel's Woman, but Scandalous Lovers wins for it's blunt examination of sexuality in the Victorian period. In that one, the heroine is a 49-year-old grandmother, who meets the hero when she attends a meeting of the "Men and Women Club", a group of mostly unfulfilled people meet to discuss sex. Most of them have not orgasmed, at least during intercourse. Some are virgins. One has a premature ejaculation problem. And most notably, none of these people are gorgeous, perfect, amazing, just deliciously average.
That is the upper end. There are a few that play along. The heroine in Lisa Kleypas' Suddenly You is 30. In fact, the book opens ON her thirtieth birthday, where she has hired someone to come and take care of her pesky lingering virginity. Thirty-somethings are more common in contemporaries (as they are in real life). Forty still appears to be a step too far, at least for heroines, although Jennifer Crusie's Anyone But You has a woman turning just turning 40. I've heard of it happening (Suzanne Brockmann has one, I think?)
Now, the bottom range gets a bit tricker, because of YA. There are plenty of awesome YA romances, at high school and younger and younger. I got my start reading such YA romances as Madeleine L'engle A Ring Of Endless Light (A love triangle! A wealthy brooding (teenage) hero! Dolphins!), Ann Rinaldi's Time Enough for Drums (Forbidden love! Spying! Mentor-student relationship – yum!) and Cynthia Voight's On Fortune's Wheel (Class differences! Slavery, which turned my crank even then, though I didn't understand why!).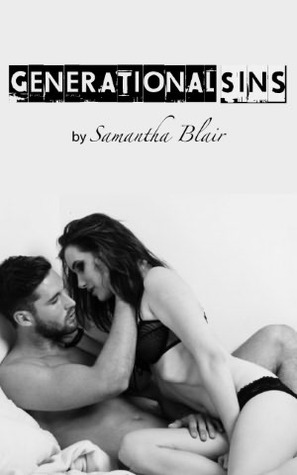 But, if we are talking about adult romances, particularly those with Naughty Parts, then what is the bottom? For heroes in an erotic romance, it's most definitely 17-year-old Sean from Finding Home, who I've written about before. I recently loved, and I mean LOVED, Generational Sins by Samantha Blair. It's romance and BDSM and action-drama-suspense-ohmygod. Basically, this is the book I always, always wanted and finally found for the ridiculously low price of $0.99.
The Sweet Gum Tree by Katherine Allred is an adult romance, though it's sweet. Closed door sex and yet I still loved it, so that's saying something. The hero and heroine meet as children, become friends, and the relationship matures into a romantic (and sexual) one just about as soon as both of them develop all the right parts for it. We do end up following them into their later years, but in neither of these books is the past shown as limited flashbacks, but instead have substantial romantic and character development at a young age.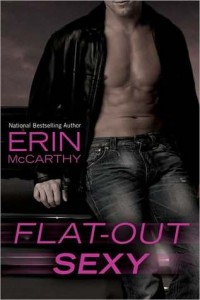 And the last age twist of the day: cougars. I almost hesitated to include them since they are definitely becoming trendier, but I think they are still foreign to most romance readers. In Erin McCarthy's Flat Out Sexy, the heroine is a 30-something working single-mom with 2 kids. The hero is a 20-something with a hot career as a race-car driver – what a match! There's this one scene where the mom has been home all day with her kids, who have chicken pox, and she has to cancel her date with the hero. He, trying to be sweet, comes over with dinner. She opens the door, wearing jammies, her face a greasy mess – and I was cringing… Okay, what I'm trying to say is that I really liked this book. It's everything I love about contemporaries.
Reckless in Moonlight by Cara Bristol and Game Plan by Karla Doyle both feature divorcees, looking for some hot smexing after unsatisfying marriages. I mean, who doesn't like hot sex in their erotica, but the message is good too: sex does not end after marriage. Sex is not just for the young, or even better, 40 is still young!
There you have it, your tour through the Ages of Wonkomance.
So…. I am ready for my birthday spanking now! *turns over*