Next week, huge numbers of Romance Professionals will be descending upon Atlanta, Georgia, to converse and hobnob and party. Then flee back to the safety of our rooms. Then do it some more! Then sleep. Then fangirl squee, then drink one too many drinks, then listen to some panel that is soooo long and maybe not quite as interesting as we'd hoped. And sign books! And give away swag! And sleep some more.
It's all very exciting, and Wonkomance is going to be there en masse.
We're so very stoked about this that we attempted to pen an original group story to give you as a gift along with this invitation (which is coming — hang in there). But have you ever tried to pen a group story? It takes time. Especially when …counts on fingers… FIVE of us were on deadline and just turned stories in to our editors in the past week. So, sadly, you'll have to wait a bit longer for Signed, Sealed, and Delivered. But here is a little teaser…
This was the moment—too sweet to ignore, too tense to sit still for. She almost rocketed right out of her chair as the cart rolled to a stop beside her, and only contained herself by carving half-moons of pure panic into her sweaty palms.

"Another letter for you."

She looked up at the mail clerk and wondered, not for the first time, if he was as bored as his bland expression suggested.
(Hint: he's not.)
Look for the full story later in July! Or August. Or whenever we get it done. Soon, though!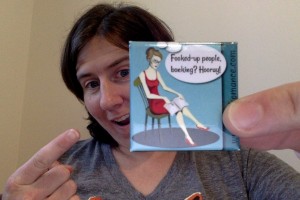 Back to the subject of RWA: sadly, we weren't able to tempt Charlotte Stein to hop the Atlantic for us, and we have shed many tears over that. But Cara, Ruthie, Del, Serena, Mary Ann, Amber, and Shelley will all be in Atlanta, hobnobbing like mad! Most of us will be at the Literacy Autographing on Wednesday, July 17, from 5:30-7:30 at the Atlanta Marriott Marquis, Atrium Ballroom A-C. We'll have Wonkomance buttons — come find us!
After the literacy signing, that's when the fun begins! Just two minutes' walk from the Atlanta Marriott Marquis is the Metro Café Diner, an establishment that boasts (a) diner food, (b) a bar, (c) karaoke, and (d) foot-tall cakes. (Also, you really owe it to yourself to watch the movie on their home page. Please.) All us wonksters will be heading there after the signing for some food, beverages, and possibly Cara doing a Tom Jones impersonation, or at least Missy Elliott, if we can get her drunk enough. We shouldn't be hard to find — Ruthie's going to wear pink sequins.
Join us! We're not scary. We'll talk wonk, eat cake, sing terrible songs, and generally have a good time. We'd love to meet you!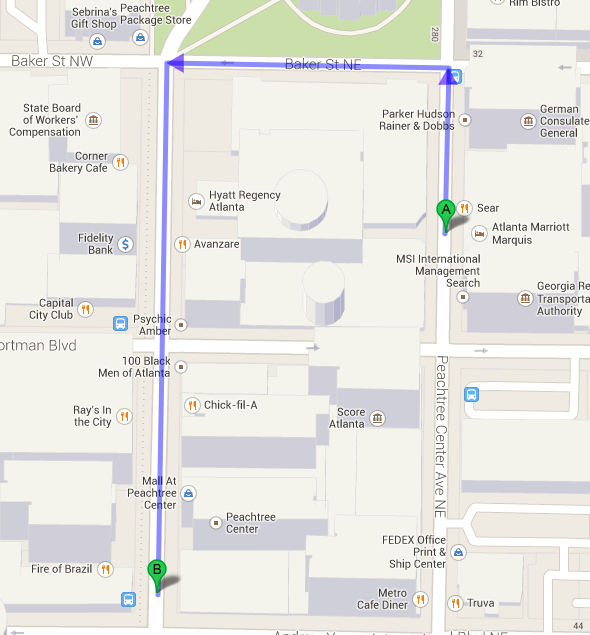 What: Wonkomance Meetup
Where: Metro Cafe Diner
229 Peachtree St., Suite B-17
404-577-1420
When: After the Literacy Signing, Wednesday, July 17 (probably starting around 8:00)
Who: You and Wonkomance!
Why: Because reasons. And fun! Doooo it.
Questions? Email Ruthie or @ruthieknox on the Twitter.