Okay, today I'm going to talk about robots. Because of reasons, ok? Because I just want to. It has almost nothing to do with the fact that I totally forgot I had to post and also because I am currently obsessed with this:
I mean…what in the ever loving fookity fookballs is this?? I feel like the internets has creeped into my brain and stolen my personal private sex thoughts. Because that is definitely what my private sex thoughts are about.
An android, that can do whatever you want it to do – including unethical and distressing acts – that talks in a clipped authoratative British accent…and ALSO LOOKS LIKE MICHAEL FASSBENDER.
What on earth were they thinking with this? I'm surprised the combined arousal of a million girls hasn't formed an almighty tidal wave, and taken out the entire internet. I'm amazed Tumblr didn't crash due to a million girls being completely unable to process the idea of owning their very own poseable Fassbender.
It was a close thing, I reckon. My favourite Tumblr comment about this…Happening…was one girl who said she'd lost a follower because of the all the foaming at the mouth she'd done over this, and then she'd posted the following gif below: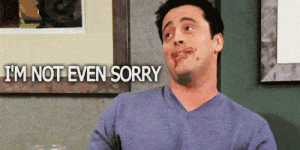 Yeah, I'm not sorry, either. I'm not sorry that I've spent this post raving about a character from a movie that no one in Romancelandia will probably ever care about – he is, after all, a totally passive and weirdly effete English butler android with a hint of the creeptastical that suggests he might just segment you into twenty parts while you sleep and build a wall out of your body.
I'm not sorry that I live for stuff like this. I'm not even sorry that I'd do terrible things to him, if I had one of my very own.
Because I am just that wonky.