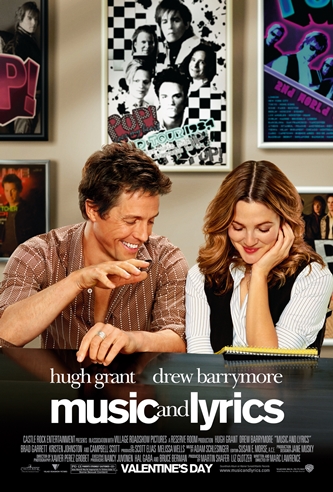 I recently knitted a scarf for my partner. I chose really lovely wool for it, so soft it feels like its melting between your fingers, and the colour brings out the hazy grey-blue horizon of his eyes.
It's also awful.
Like … really bad.
And that's not just English self-deprecation. That is fair and open acknowledgement that what I created – after hours of incompetent labour – is a pile of arse.
But he wears it. Doggedly, valiantly, unremittingly he wears it. I watch his long fingers moving against the wool as he tenderly wraps it round his neck each morning.
This thing that looks like somebody has painfully vomited up some strings of yarn.
At first, I was ashamed. I would actually beg him not to put it on in public. Because I would imagine people in the street staring at this handsome man as he strides about his business, and thinking "HOLY SHIT WHAT'S THAT DEAD THING DOING ROUND HIS NECK!?"
But then I realised that what was going on here was a disconnect we would never reconcile. Because what I see when I look at the scarf is my own utter failure at knitting.  And what he sees is something his adoring, occasionally incompetent partner made for him. And consequently is fundamentally unable to recognise it sucks.
And now when I imagine people in the street staring at him, swathed about in a home-made monstrosity, I hope what they think is: "He must really love someone."
My favourite romcom is Music & Lyrics, which is a rather overlooked (and, in my opinion, rather underrated) little film, but it wasn't until Scarfgate that I really got to thinking about why it resonated so deeply with me. I just assumed I had weird taste. The movie stars Hugh Grant and Drew Barrymore: he's Alex, an 80s pop icon, fallen into obscurity, and she's Sophie, a quirky romcom heroine. Okay, that's not entirely fair but I feel the main reason Music & Lyrics isn't better loved is its incredibly disengaging opening, in which Drew Barrymore turns up to water Hugh Grant's plants, is adorably eccentric for no reason and then runs away. We later learn that she's kind of in emotional hiding after an affair with her creative writing teacher went horribly wrong, and he wrote a bestselling book in which he portrayed her as some kind of talentless sex vixen.
But once the film settles down, and lets us actually get to know the characters, it becomes pretty clear that what they have in common is that they've both been terribly hurt, and they perceive themselves as having failed pretty hard at the thing they thought they were supposed to be doing. Following the breakup of his band, Pop, Alex released one disastrous solo album:
It sold only 50,000 copies, most of those to my mother. To cut a long story short, I gave up trying to write, lost an incredible amount of money and then my apartment. Chris stuck by me, booked me an '80s reunion night, and suddenly, they liked me again. It was weird. It was like I'd never been away. The audience was a tad older, as was I, but we were very, very profoundly happy to see each other again.
Meanwhile, Sophie is working at her sister's weight reduction company, writing only the occasional slogan, taking odd jobs (like watering plants, apparently) and haunted by every cruel thing her teacher wrote about her.
At the point they meet, Alex has been hired by Cora Corman – a Britney-esque teenage pop idol and fan of Alex's old group – to write a song called Way Back into Love, which is exactly the sort of comeback he needs to be relevant again. He and Sophie ended up collaborating. There is love, conflict, and a happy ending. Also songs, most of them homages to the trashiest, most gleeful sort of pop music, whatever the era. And Hayley Bennett as Cora, who has lines like: "I want to show you the roof. It's upstairs!" To be absolutely honest, Grant and Barrymore don't have much natural chemistry, but they're good enough at this acting thing that is their job, that the film romps along regardless. It's sweet and funny and basically harmless.
But it's also rather melancholy, and touched by a surprising sort of rueful gentleness when it comes to dealing with the way life just sometimes kicks you hard in the bollocks. Interestingly, neither Sophie or Alex have changed much by the end of the film. They're the same people, their dreams aren't suddenly fulfilled. He doesn't get an artistic comeback.  She doesn't become a bestselling novelist. They do embark on a satisfying, joint career as moderately successful songwriters but it's a noticeably different ending to anything they might have imagined, or chosen, for themselves. All that's really happened over the course of the film is that they've taught each other self-acceptance.
Happiness is, after all, basically learning to live with yourself. And love is perhaps the kindest mirror of all: one that only ever reflects the best of you. Not because it doesn't see the worst, but because it doesn't care.
And what I find most interesting about Music & Lyrics is the way it consistently rejects the expectation of triumph that is a staple of most romantic comedies. The moment in Pretty Woman where Vivian, radiant and stunningly dressed, weighed down with bags, walks into the shop that wouldn't serve her and tells them: "Big mistake. Big. Huge." And the assistants look suitably devastated as she glides out of there. I think this is a fairly common fantasy for anyone, even outside of the world of romantic comedies.  I know I've daydreamed about laying some sort of epic smackdown on people who have been horrid to me. But the problem with this sort of fantasy – perfectly understandable and acceptable though it is – is the locus of power never really shifts: you don't really reclaim power, you just validate that it was taken. It's still as much about the person who hurt you, as it is about you.
And Music & Lyrics understands that. It explores not only how difficult it would be to actually fulfil such a fantasy, but how meaningless it would be. My favourite scene in the whole movie comes just after Alex and Sophie have successfully sold their version of A Way Back Into Love to Cora, and have gone out with two old friends of Alex's to celebrate. They're exhausted and scruffy, but happy. And then, of course, Sophie's old teacher – Sloan Cates – comes into the restaurant. Sophie is completely underdone and runs to hide in the bathroom. Alex, eventually, goes after her and Sophie tells him how she's been dreaming about confronting Sloan for a year. She's got a speech prepared and everything:
Sloan, even though Sally Michaels only lives on paper, I live in the world. And I can never forgive you for using me as raw material to create a fictional monster. Sally Michaels is my own personal ghost, a shadow hanging over each phone call and cup of iced tea. And one cold day, when age has robbed your mind of its fertile phrases and your hand of its dexterity, all the success won't be able to shield you from the pain you've caused and the shame you deserve.
But, of course, she also recognises that she can't actually say it to him, because, well, you couldn't, and she's suddenly left dealing with the very hard truth that one of our major defence mechanisms against pain and humiliation (getting revenge later) is actually an illusion. Of course, Alex encourages her to confront Sloan anyway because that's the story we're all led to expect and hope for when someone we care about has been hurt or ill-treated. So they end up cleaning Sophie up and borrowing a red dress from Alex's friend, so that she looks absolutely stunning – just as a heroine on the brink of a moment of triumph should – when she finally exits the bathroom.
She approaches Sloan and he greets her as if she was any other old acquaintance which renders her completely speechless. The conversation lurches on agonisingly with Sloan utterly in control, and effortlessly urbane, Sophie stammering and Alex ineptly trying to boast on her behalf about the song she's just written. Eventually Alex tries to deliver Sophie's speech for her but, barely a line in, a waiter comes over to tell Sloan his table is ready, and he excuses himself by saying: "It's great seeing you. Let's get together, okay?" Leaving Sophie devastated, not just at her own failure to actually confront the man who destroyed her, but at his utter carelessness of the fact he did.
She just wants to go home, but Alex won't let it rest. He chases after Sloan and tries to convince him to let Sophie say what she needs to say to him. But Sloan is utterly unrepentant: "I know what she came here to say, okay. Some sad little story about how I ruined her life." Which leads Alex to get into a short-lived physical confrontation with the guy which ends in an absolutely mortifying, face in the butter defeat. It's hilarious and tragically bathetic at the same time.
So, Sophie and Alex go home. Laugh a little, comfort each other, and end up having sex.
What I love about this little scene is the way it punctures every single genre expectation we have. Sophie does everything right: she's got the dress, and the speech, but it doesn't make a damn bit of difference. And Sloan isn't even particularly evil, he just doesn't give a toss. Which, I guess, is its own evil. Meanwhile Alex completely fails to live up to the designated romantic hero role: he fails to empower Sophie and then to defend her honour. He even loses a fight with another man.
But here's the important thing: none of it matters.  Sophie doesn't need a moment of triumph, any more than Alex needs to give her one. Because they're already falling in love, and their shared present is becoming more important to them than their individual pasts.  The thing is, failure is just something that happens to us sometimes. Love can't fix that or redeem it. But it can change the way we look at it. The film ends with Alex performing a song he's written for Sophie called Don't Write Me Off. It's not a very good song, but the whole point is that it doesn't have to be because failures and setbacks and not being very good at something are only insurmountable if people give up on you.
And on that note, I'm off to knit poor old H a jumper.