I'm excited to welcome Bonnie Dee with her first official guest post! Quite a few of us are fans of Bonnie's work here at Wonkomance — Amber interviews her here, and Charlotte talks about Bonnie's film-inspired stories here — so it's a pleasure to hear what she has to say about being a writer in and out of the "closet."
————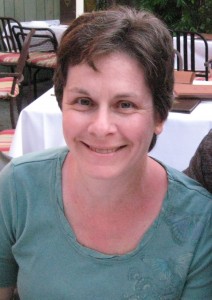 Hi all, I'm Bonnie Dee, author of an eclectic mix of romance books in many genres including contemporary, historical, paranormal, and fantasy, and featuring both heterosexual and homosexual love. They range from sweetly sensual to super spicy and there's where the closet comes in.
Because I worked for many years as a secretary at a church, I felt the need to keep my romance writing on the down low. It wouldn't do for the church members or the small community I live in to discover the nature of what I wrote, so I kept my writing a secret.
Guess what? You can only live that double life for so long before it eats away at you. By the end, just before I finally quit secretarial work, I often felt irritable and impatient with people. I was tired of avoiding any mention of something that's such a big portion of my life and my identity as a person. Or maybe that sense of irritation with everyone was a symptom of perimenopause kicking in, who knows.
Since last November when I began writing full time, I've felt unchained, and it's not only about not having to go to a desk job every day. I'm still at a desk job but I control the length of time I sit there, how many breaks I take, and how productive my day is. No, the freedom is in finally being able to tell random people in town who ask "So what have you been doing since you left your job?" that I am a writer. I'm not bumming around. I didn't take early retirement. I am actually working.
Being able to claim my writing is a great first step, but I still don't share my pen name with a lot of people. I tell them my romances are pretty erotic and I'm not comfortable sharing my pen name. Maybe that's the next big leap I need to take, throw caution to the wind and let them look me up online if they care to. I could be eliminating possible sales and new readers by being overly cautious. I've actually learned that some of the people I'd imagined to be very traditional read all sorts of things I wouldn't expect. Some people lay these unexpected reads at my feet like cat-caught trophies to assure me they're not too conservative to be initiated into my secret identity club.
Think of all the books or movies you've read or watched where the entire plot hinges on a secret. Everything would be resolved in the first chapter, if someone would simply open his or her mouth and lay out the truth. Secrets are great for creating drama. They suck in real life.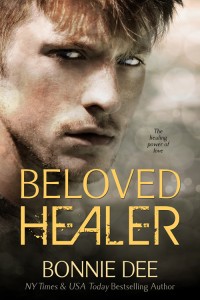 But it seems we all have secrets of one sort or another. Sometimes only by telling them do we come to realize the content of the secret isn't that big of a deal after all and people are a lot more accepting than we expect. Or maybe sometimes they aren't and we lose someone we believed was vital to us. But if that person can't accept us as we truly are then perhaps it's best they're lost.
In my recent release, Beloved Healer, Mason hides the big secret of possessing healing powers. Using his ability to help people seems to be draining his life so he's taking a sabbatical from getting involved with anyone. Enter Ava, a hard-working waitress with a disabled brother and alcoholic mother. Mason can't remain removed from life for long. Soon his secret comes out, people in the community start begging favors, and eventually he must decide whether he can make the ultimate sacrifice to help Ava. You can check out Beloved Healer and other back list books at my web site.
———
Thanks for visiting, Bonnie! And if you're interested in reading some of Bonnie's work, her two-volume box set of NEW LIFE and NEW YEAR is currently available to Kindle readers for free.