Every once in a while there is a book that sucks me in, that turns me upside down. And then I want to automatically download it onto everyone's Kindle and make everyone read it so they can FEEL AWESOME TOO. Recently that book was The Only Gold by Tamara Allen.
The problem is that when I really like a book I get spastic and incoherent. On that note, let's begin.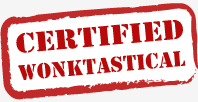 Let me tell you about Jonah Woolner. He's thin, he's dour. He's punctual. If staid could be a superpower, it would be his. This is the 1920s in New York during winter. Jonah has worked at the same bank for seventeen years, slowly and steadily moving up.
Finally it happens. The position for cashier, the top dog of the bank, opens up. Everyone knows Jonah is a shoe-in. He's even working the job temporarily until the board officially grants the position.
That's today, as the book opens.
Except he doesn't get it, does he? Saw that one coming, probably, and the man who gets it is the very opposite of Jonah. Brash, outgoing… handsome. So they clash. Of course they do.
Oh yeah. I feel shivery just thinking about it.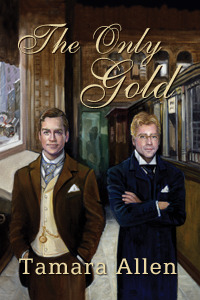 This book is a study in the slow build. In fact, there were a few times I considered not finishing it because of that, but something kept me holding on. The quality of the writing, the meticulousness of the characterization. God, I do love a meticulous characterization.
I kept hoping, hoping, and the payoff was so grand. But the book never really sped up, in the conventional sense. It was more like a gradual tightening, slowly, careful now, until at the end, you have a beautiful perfect knot.
You know what word this book brings to mind? Craftmanship. Not necessarily about the writing, which was good, but about the story.
And the sex. I need to talk about the sex. That is, there's not that much of it. This is most definitely romance. Well, it's M/M romance, but it's NOT erotic romance. And yet I read this book in a state of almost continual arousal. I can't explain it! But man, every time Jonah didn't send a furtive glance Reid's way, that oh-so-careful restraint, it just made me crazy.
When they were together—fuck. So hot. But they weren't too explicit, more like glimpses. This is not a book about anal anatomy, y'all. It's about… love and passion and all that other mushy stuff, all set under a glass dome of stern banker vests! That make any sense? Nah, didn't think so.
So it's slow. No way around it. But if you're willing to step inside and take a long walk in the snow with the careful Jonah and the golden-eyed Reid, well. The ride is sweet. I can't stop thinking about even though I read it a month ago. It's historical fiction meets love story, which is maybe what historical romance was always supposed to be.