There is almost nothing more inexplicable than a 12 hour nursing shift.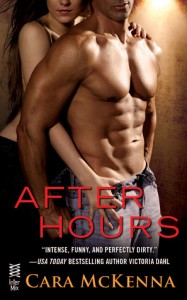 I mean, you'll live a whole lifetime in a 12 hour shift, and you'll be hungry at some point, and completely nauseated at some other point. At least once you'll enter a flow of competence that will abandon you so suddenly you'll want to shut yourself in the med room and weep, but won't be able to because there is a code. Or patient who was supposed to be discharged but is now a pre-op, or a fire alarm. More than once, all of your patients will need something STAT all at the same time, and you'll run, and you'll worry, and you'll wish it wasn't July because it means all the fucking residents are brand-new and one of them is going to kill one of your patients if you're not there, right now, to stop them.
You won't eat, or pee. You'll watch your patients take their meds with their giant jugs of icy water and be so thirsty it's tempting to snatch the straw from their mouth and take a drink.
You'll be filled with so much tenderness when your most difficult patient, who you know wasn't trying to be a jerk but was just in too much pain, finally falls asleep that you'll put your hand on their leg for a moment and look out the hospital window at the streetlights turning on and instead of thinking it was 7 a.m. when I got here, and now everyone is getting reading for bed you'll think of this patient's daughter or wife or husband or sister, whoever sat bedside with them during visiting hours. You'll think of how they looked at you when they had to leave, fearful and grateful, and you'll think about how glad you are that they won't ever have to read this patient's chart, the hopeless puzzle of it that can only be solved one tragic way.
Twelve hours is a lifetime that only a nurse and a patient understand. Only the nurse and the patient share that time, its routines and its chaos. How it locks the doors against the rest of the world and distorts how long it takes for an hour to end.
When we meet Erin Coffey, she's still in the rest of the world, standing right outside the doors to her first 12-hour shift as an LPN in a psychiatric hospital. She's perceptive and aware of the boundary, her training and her role as a caregiver to her grandmother has infused her with a great deal of respect for the boundary and what lies on the other side of it, but we find her on our side of it at the beginning of After Hours, and this is important, because Erin's our only guide through this transfiguration wrought from unnameable moments of fear, long stretches of boredom, unbearable empathy with patients, and most unlikely, the discovery of love with the most unlikely person possible.
Some of you know that I'm not a stranger to the 12-hour shift. I'm a Pediatric Nurse Practitioner as often as I am a romance novelist and there is less of a boundary between the two than one might think. Not because healthcare introduces some particularly fertile ground for romantic entanglement, but because two people finding each other opens up the experiences of two lives to the other in such a way that the intimacy can be painful and dangerous feeling. Likewise, in healthcare, in caregiving, I am invited into some of the worst days of a family's life and some of the best (first newborn exam!) and there isn't a time, still, that I'm not overwhelmed by that intimacy and trust. I spend my days mired in the consideration of intimacy and caregiving and love.
Kelly Roback is an unlikely hero not because he is a physically imposing, bossy orderly with rigid worldviews, but because he prefers the world inside the 12-hour shift because of what he can offer to it and his patients. He recognizes that his physical strength and rigidity provide powerful comfort to his mentally ill charges and he is relentless and tireless in what I would call decentralized care—he wears the colors of the patients' scrubs, he approaches the patients on their terms, and he remembers, first, that they are individuals with individual needs. It is so easy for patients to lose their humanity when they are hospitalized and so reduced to their diagnosis and most basic parts, but Kelly Robak's real strength is that he protects them from that dehumanization. He has to be as big and as strong and as rigid as possible to do so. He stays strong for them, for these shifts, for the world inside the walls that holds his patients.
His worldview extends to his approach to Erin, which is to offer her what he is—which is primarily someone who is strong and who knows what he is and what he wants. I told Cara some time ago that I had this very singular experience watching Kelly and Erin's romance develop in that it was incredibly visual for me. Their world in a post-industrial, post-urban Michigan is washed out, used up. Larkhaven hospital is colorless and bulky, indistinct. The entire novel is a canvas of institutional colors—the pale blues and yellows and grays of scrubs. The beige of linoleum and cinderblocks. As Kelly and Erin approach each other and scrub through all the ways they've been painted over like a cinderblock wall, they rise out of this canvas in stark, black relief. They sharpen, and find their edges.
They sharpen, too, as they discover the intensity of their feelings outside of and inside of the walls of Larkhaven. Inside, they share that hopeless tenderness for their patients that those who truly care for them cannot help, and they respect it in the other. This depiction of mutual professional respect provides a great deal of depth to a romance that in other ways is very dark. Because they also negotiate first, a sexual relationship that is urgent and explores power dynamics to the very edge of their comfort, and then their pain associated with increasing levels of intimacy and trust.
The marks their love story makes, against the unrelenting stretch of institutional canvas behind them, are monochromatic but beautiful and rich. This is fiction that takes up realism and characters that are tethered to our world, and it builds the world with devices that we are all so familiar with that we sit with a kind of pleasurable ache when we read and think about this story. Wonkomance guards the possibly of romantic love inside of a story like this and After Hours is evidence for such a mission.
I told Cara, too, that LPNs and orderlies and nurses and mental health patients and single moms (Erin's sister) are not characters closely associated with romance, at least not when they are in their proper settings, facing the twelve hours in front of them. But this book makes expansive the limited settings and reflects the emotional atmosphere of the characters back on the world. When Erin is raging, she is driving the long, empty streets. When she's considering and mulling and watching, she's inside her workplace, locked in. This world and breadth of emotional palate is made with clean, spare language that belongs to the characters.
Twelve hours at a time, and the brief snatches of days off in between. These are the hinterlands where Erin and Kelly's regard and erotic exploration and love are forged. Boundaries are created for each of them to step on one side of and then the other, and then the boundaries are redrawn. There is a way in which there is an incredible sweetness to their story. The mutual professional respect and encouragement to grow is one, their impulse to care for each other after moments of sexual intensity is another. It's very beautiful and suggests how necessary these stories are to our genre—we need wonkomance. Kelly and Erin are reassurance that love grows from the best that is inside of us and not an ephemeral setting. The world we live in requires such reassurances. We require those moments, in the dark, where we can rest our hand in comfort on another who depends on us even as the world is racing by. We require that tenderness in the face of a world that tells us such tenderness is impossible.
We require such terrible love because it reminds us that we are not terrible.
I'm giving away two copies of Cara McKenna's book After Hours via random drawing of those posting comments by 8 a.m. EST Thursday, 4/17/13.
CONTEST IS CLOSED. CONGRATULATIONS NICOLE AND KARE_BEAR83! CHECK YOUR EMAIL.