And the winner is . . . Sarah Wynde! Thanks to everyone who commented, and to all of you who read, whether erratically or faithfully. We're so grateful for your visits.
———
One year ago today, Wonkomance launched with an introductory post in which we revealed our manifesto to the world. Or, at least, the part of the world that was paying attention. Somehow, three hundred sixty-five days have passed, and we've published eighty-three posts on everything from whether it's okay to use the word "labia" in romance (yes) to thinky meta- posts comparing genre fiction to blues music — and rather a lot of in-between. We have a community of truly awesome regular readers and commenters, and we're still amusing the heck out of ourselves. Which is the main thing, really.
In the interest of enriching our ability to wave the banner of wonk for another year and beyond, we're adding a new contributor! Mary Ann Vadnais will be joining our stable of wonksters. She's left so many scary-awesome comments, we really had no choice. If you don't know Mary Ann, feel free to mosey over to her bio to get to know her better — or visit the comment section on recent posts to get a feel for her twisty-turny brain!
And now for a roundup of favorite Wonkomance moments in the first year, kicked off by Mary Ann. Every Wonkomance contributor will be throwing in a prize for one lucky commenter — more details at the end of the post.
Mary Ann Vadnais
My favorite wonkomance moment is Ruthie's post, "Realism, Romance, and Wonkomance," which I've had bookmarked on my laptop since last January. It's interesting, because I didn't put together, until recently, that Ruthie wrote it. I had not read Ride with Me, and I found wonkomance after googling something like "realism in romance" because I was pretty sure what I was writing, and the manuscript I had just finished, wasn't at all marketable, and sometimes when I'm musing about why I've spent my writing life writing things no one reads I attempt to use the internet like an oracle. That time, an answer actually bounced up from the murky depths.
I had read many of the books Ruthie cited in the post, and her citation of them with her reasoned argument about what wonkomance actually was, contextualized by the genre, was terribly encouraging. Terrible, because I kept writing, and everyone knows how miserable writing is.  The idea that I've been given the opportunity to join this conversation, a year after I found that piece and tucked it away to think about now and again, is a dear thing. A wonky thing, if you will.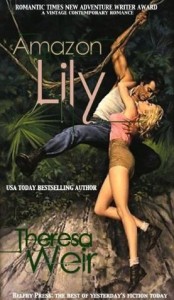 I am so happy to contribute to the prize pool as a thank-you-for-including-me-and-possibly-making-it-all-the-way-through-future-wordy-posts-of-mine. I'm tossing in something that would require the real mail: a paperback of the winner's choice of any of the books cited in Ruthie's post (choose from Meg Maguire's Headstrong; Theresa Weir's Amazon Lily, Long Night Moon, or Cool Shade; Isabel Sharpe's Turn Up the Heat, Long, Slow Burn, or Hot To the Touch), which I would send in a book tote, handmade by moi, in a fabric silkscreened with bikes. Because bikes are awesome. If the winner would prefer digital booty, choose any two ebooks cited in Ruthie's 1/2012 post.
Serena Bell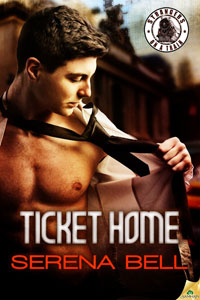 Probably my two favorite personal moments were interviewing Theresa Weir and having Vicki Lewis Thompson chime in on my post on Nerd in Shining Armor. Favorite posts, though? Soooo many … two that jump out: Jondalar: The Father of All Alphaholes (Ruthie), because I've always felt that it was unjust that Ayla got credit for inventing everything, and Jondalar deserves credit for inventing the orgasm, and Romance Noveltron 5000 (Meg/Cara), because the creations it churns out are so convincingly like actual romance premises that I briefly considered turning that portion of my job over to it.
I'm happy to offer an ARC of my debut novella, Ticket Home (ebook, any format), for the giveaway, as well as a $10 gift certificate to B&N or Amazon, winner's choice.
Ruthie Knox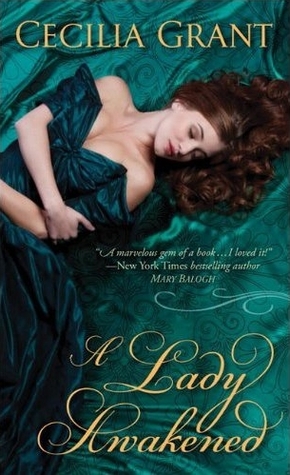 So many awesome moments in the past year, how am I to choose one? I'm very fond of Meg's Mother's Day post apologizing to all the fictional mothers she's offed in her writing, as well as the interviews with Theresa Weir, Bonnie Dee, and Carolyn Crane — all of which I found illuminating and inspirational. But many of my favorite Wonkomance posts have been Serena's, because she's the one who seems to keep taking our wonktacular thoughts and summarizing them in pithy little statements about what wonkomance is and how it relates to our selves as writers and readers. Her review of Cecilia Grant's A Lady Awakened, titled "The Best Bad Sex Ever," beautifully captures many of my own vague, wordless thoughts about the book. But I think my very favorite is her discussion of Swamplandia, and particularly the ending paragraphs about why one writes Wonkomance — or, rather, why one can't stop.
I'm going to fling a copy of Ride with Me into the prize pool, even though it's only moderately wonky, and I'll supplement it with a copy of either Grant's Lady Awakened or Swamplandia — reader's choice.
Amber Lin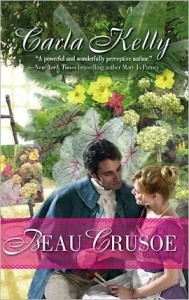 My favorite Wonkomance moment was the cannibal post. Really, what other romance-centric site but us would wax poetic about a hero who ate people? As Ruthie said in the post, "when it comes to the Damaged Hero, go big or go home, right?" And lo, Carla Kelly sets the bar for us all. Here is the passage Ruthie highlighted in her post:
He looked around to see the innkeeper bringing out a roast of beef, all steaming and cunningly sliced so the tender, moist pink interior winked at him like… Oh, God, and now he was thinking of Artemesia, Lady Audley, with her legs spread wide, eager to seduce him after they left the miserable fever harbor of Batavia, prepared to cross the Indian Ocean.
I'm contributing an ebook copy of my debut novel, Giving It Up, as well as an ebook copy of Carla Kelly's Beau Crusoe to the prize kitty.
Cara McKenna
Favorite Wonkomance moment's got to be the entire comments thread that accompanied my post A Dewy Pink Rose by Any Other Name, regarding what's acceptable and what's just gross when it comes to euphemisms and junk-slang in romance. Exhibit A:
Anything that compares an asshole to a flower gets my attention in a bad way. "Rosy bud" and whatnot—it's a BUTTHOLE, people. —Ruthie Knox, 2012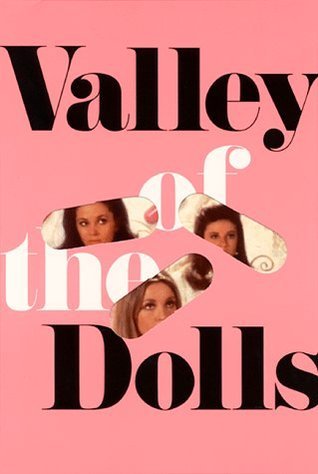 I'll toss the two most formative novels I've read (and read and read and read) as an adult into the prize mix—The Long Walk by Stephen King, and Valley of the Dolls by Jacqueline Susann. In paperback, because the e-version of Valley is RIDDLED with scanning errors. Unacceptable! Plus they're both so crack-like, you'll want paper copies to absorb the wine and coffee spills as you read in a lascivious frenzy! They're both wonky in their own ways, though neither's a romance (well, Valley's chock full of romances, but they're all so…Valley.) I've read these books so many times, they can't not have informed my own writing in subconscious ways. Oh, and I'll throw in the paperback antho with Willing Victim and Curio in it, and a copy of Meg's latest Harlequin Blaze.
Charlotte Stein
I hope I'm doing this right. I have to add my bit into this bit and I'm notorious for not knowing where my bits should go. So if I've done it wrong, ladies, I'm sorry! I am rubbish. So I guess one of my favourite Wonkomance moments for me was that I actually got to be a part of this blog at all, with such amazing people. Oh, and Cara's post about moomins and winkies and the strange things they get called in the name of romance writing.
As for what I shall put into the pot…how about an ebook copy of Control, since it is without doubt my wonkiest book, and a $10 gift card for Amazon that I hope I can figure out how to buy and send. But don't worry. If I fail, the ladies will sort me. Cos they are amazeballs!
The booty
Will you join us in celebrating this year of wonkiness? Tell us some of your memorable moments in the comments to be entered for the prize kitty, all of which will go to one very lucky, lovely commenter. Contest runs through Sunday, January 6, with winner to be announced on Monday. Leave your e-mail address in the appropriate line on the form to be contacted if you win; it won't show up on the website.
Here is a recap of the prizes! In the cases with options, only one is shown.